Artificial Grass Installation in Somerset & South West
As Easigrass Somerset artificial grass installers, we provide the most advanced astro turf on the market across Somerset and the South West, including Bristol, Bath and surrounding areas.
Easigrass Somerset have completed countless installations for residential customers, schools, businesses and registered charities. We can lay a lawn to any size. We can even work with your existing architect or designer and we also supply to the trade.
Artificial Grass Company in Somerset & South West
High Quality Astro Turf
Fed up of having to maintain a lawn? We can help by transforming your residential front lawn or rear garden into a wonderful space that you can use all year round with no maintenance.
Easigrass Somerset fits artificial grass onto areas that you wouldn't think possible! Roof tops, decking, patios, slopes, banks and other previous unusable spaces. We operate throughout Somerset, Bristol, Bath and all towns and villages in between.
There are various styles of artificial lawns to choose from. Take a look at the options below: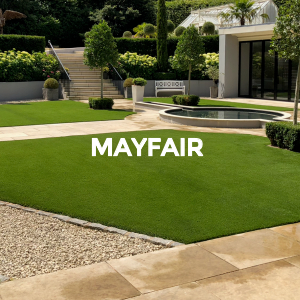 Easi-Mayfair Grass Range
An elite product within our artificial grass range, this has won medal approval at the Chelsea Flower Show. This unique, super soft feel product is the talk of the artificial grass industry. Having spent years on its development and achieving the highest of British standards, the Easi-Mayfair is of the highest quality on the market.
Pile Height
50mm
Applications
The Easi-Mayfair range is award winning showpiece for all gardens, terraces and domestic applications.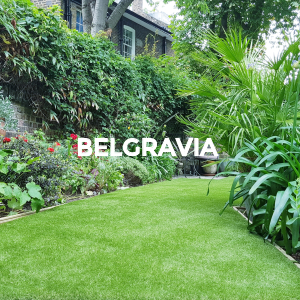 Easi-Belgravia Grass Range
Designed by our in-house research and development team, we are proud to introduce this new beautiful artificial grass to our range. Incorporating the renowned Easigrass dead-grass design infill and multi-root zone, this product has been created with a slightly more vibrant green colour.
Pile Height
40mm
Applications
The Easi-Belgravia range is ideal for gardens and terraces.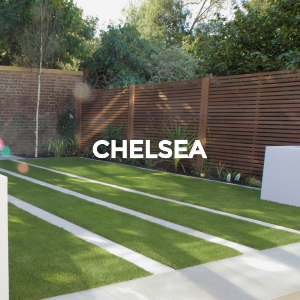 Easi-Chelsea Grass Range
Winner of one of the highest accolades in the gardening world, this product was awarded a gold medal at the prestigious Royal Horticultural Society (RHS) Chelsea Flower show in 2012. Soft but durable, this design is spectacular in gardens and a particularly popular choice for balconies.
Pile Height
40mm
Applications
The Easi-Chelsea range is the perfect choice of artificial grass for lawns, patios, terraces and balconies.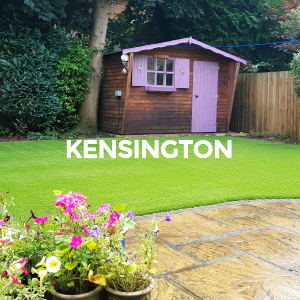 Easi-Kensington Grass Range
Following a recent breakthrough in yarn technology, we have developed this product for high footfall garden and leisure areas. With a new C-shaped yarn this product manages to stay a great deal more upright. This is also designed to require less in the way of brushing and maintenance.
Pile Height
35mm
Applications
The Easi-Kensington range is extra thick, high resilience grass suitable for gardens where you can happily allow children or pets to play.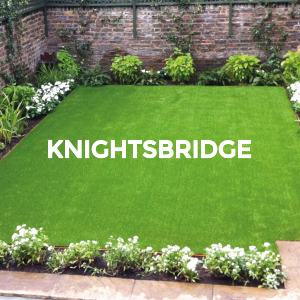 Easi-Knightsbridge Grass Range
Our most established tried and tested product, which has featured in our range for more than eight years. Recent additional advances on its design include the introduction of an increased pile height to deliver an even more luxurious touch and feel.
Pile Height
32mm
Applications
The Easi-Knightsbridge range is perfect for use at home and excellent value for money.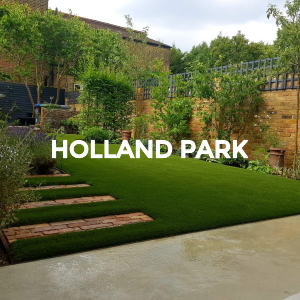 Easi-Holland Park Grass Range
The strongest and most durable grass in our collection, this product has been designed and developed for heavy traffic commercial areas, such as schools, nurseries, colleges and universities.
Pile Height
30mm
Applications
The Easi-Holland Park range is the ultimate hardwearing product, perfect for events where you expect a heavy footfall.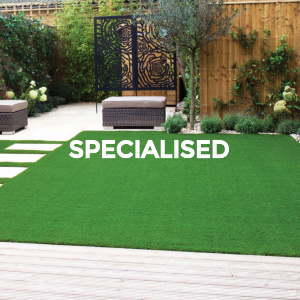 Easi-Specialised Grass Range
With over 3 Years in its designing and testing we are delighted to launch this wonderful product for 2018. It's our strongest grass with "high crush resistance" (HCR). With perfect colour tones it is hugely popular with people with rooftops and balconies.
Pile Height
23mm
Applications
The Easi-Specialised range is perfect for heavy traffic areas with a short pile height and extremely hardwearing and durable.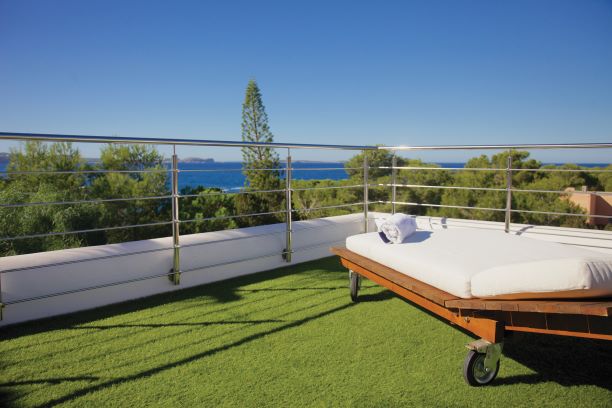 Maintenance Packages
We offer a yearly maintenance package which covers everything from removal of old waste and matter sitting on top of your lawn to checking seam joints, infill levels, edging detail and removal of any air borne spores that might look unsightly. This will be discussed once the lawn is laid and we can run through the best option for you.
Compliment New Grass with Our Other Services
In addition to Easigrass Somerset we supply and install Jacksons Fencing and Gates. Jacksons provide beautifully handcrafted fence panels of the highest quality for a long lasting finish. We are a Jacksons Approved Installer.
A 25 year guarantee shows how confident Jacksons are in their product. From stylish contemporary fence panels to a wide variety of trellis, Jacksons fencing is crafted to the highest standard with quality materials.